CarComplaints.com – January 8, 2018
Mercedes-Benz Recalls 8,500 Vehicles in 3 Recalls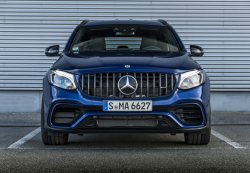 Mercedes-Benz is recalling more than 8,500 vehicles in three recalls just one day after the automaker recalled vehicles for door lock problems.
Adding to the door lock problems, the latest three recalls includes headlight, airbag and braking defects.
More than 8,100 model year 2016-2017 GLC300, GLC300 4MATIC and GLC43 4MATIC vehicles have low-beam headlight problems due to incorrect adjustments at the assembly plant.
Mercedes discovered the problem in November 2016 at an assembly plant when workers found that the lights weren't angled correctly….